IB Diploma Program and IBMYP at AYA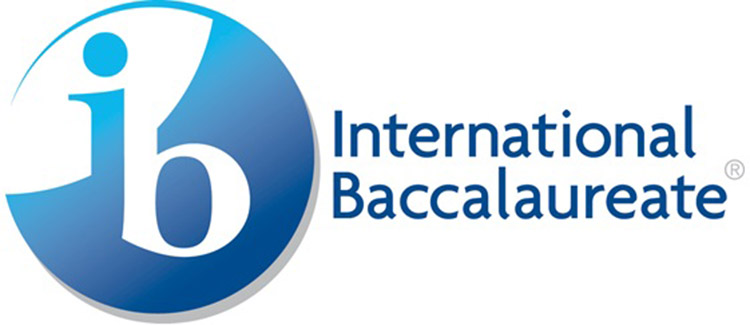 As an International Baccalaureate (IB) World School since October 2014, the American Youth Academy (AYA) takes immense pride in offering both the IB Diploma Program and entering the final phase of candidacy with the International Baccalaureate Middle Years Programme (IBMYP). Our commitment to academic excellence and fostering global citizenship is reflected in our dedication to providing rigorous curricula that empower students to reach their full potential.

IB Mission Statement: The International Baccalaureate® aims to develop inquiring, knowledgeable, and caring young people who help create a better and more peaceful world through intercultural understanding and respect. To this end, the organization works with schools, governments, and international organizations to develop challenging programmes of international education and rigorous assessment. These programmes encourage students across the world to become active, compassionate, and lifelong learners who understand that other people, with their differences, can also be right.


IB Diploma Program (IBDP): The IB Diploma Program is designed for highly motivated students in grades 11 and 12, providing a challenging two-year course of study culminating in externally assessed examinations. With enrollment from 36% of our 11th and 12th-grade students, we embrace diversity within the IBDP student body. While our enrollment policy is open, specific minimum requirements in mathematics, standardized test scores, and work habits and ethics determine eligibility. Ninth-grade students are placed on the pre-IB track based on these requirements, and eligible students have the option to switch tracks.
The IBDP offers a balance of breadth and depth, encouraging students to engage in a diverse range of courses over two years. It strikes a deliberate compromise between specialization and broader learning, appealing to colleges and universities with varying preferences. Students who choose not to pursue the full IB Diploma can opt for individual IB courses in their areas of academic strength, leading to IB certificates for each completed course.


International Baccalaureate Middle Years Programme (IBMYP) - Fostering a Developmental Mindset Since 2015, AYA has been an authorized IB Diploma Programme (IBDP) school, preparing students in grades 6 to 10 with the same mindset used for our 11th and 12th graders. The IBMYP focuses on nurturing a developmental mindset, with highly rigorous subject groups broken down into four objectives: knowledge, investigation, communication, and higher-level thinking. Students are assessed based on their growth towards excellence, fostering a deeper understanding that school is for learning.

Key Components of the IBMYP:
The IBMYP stands out with its focus on key components that shape well-rounded students:
Approaches to Learning Skills: Students develop vital skills in communication, social interactions, self-management, research, and critical thinking. These skills are fundamental to creating lifelong learners.
Learner Profile Attributes: Our students embody the IB Learner Profile attributes, such as being caring, knowledgeable, open-minded, balanced, principled, and reflective. They are encouraged to be thinkers, communicators, risk-takers, and inquirers, ensuring they become successful global citizens.
Capstone Projects - Engaging and Empowering Students IBMYP students are expected to complete two capstone projects, fostering personal growth and community engagement:
Community Project: All 8th graders participate in a project involving community engagement. Driven by inquiry and personal interest, students invest their time in making a positive difference in their community.
Personal Project: All 10th graders undertake a project of personal growth, beginning in the summer prior to their 10th-grade year. With the guidance of a supervising teacher, they choose a focus for their project and work towards achieving their goal throughout the year.

Our current pass rate is 64%, and here is a list of the courses offered in our complete diploma program:
​Group 1: English Language & Literature HL
Group 2: Arabic Language SL/Spanish Ab Initio
Group 3: History of the Americas HL
Group 4: Biology SL/Physics SL
Group 5: Mathematics: Analysis & Approaches HL
Group 6: Visual Arts SL
Core: Theory of Knowledge (TOK) - Students focus on the nature of knowledge. Creativity, Activity, Service (CAS) — Students complete projects in all three areas. Extended Essay — Students complete independent research and produce a 4000-word paper.
Theory-of-knowledge
Creativity-activity-and-service
Extended-essay
​
Students take three High Level (HL) courses and three Standard Level (SL) courses. All courses are taught over two years. Students can also benefit from taking Advanced Placement (AP) classes and dual enrollment.


Please see the list below for information about the IB Diploma Programme and other helpful links.
At AYA, we embrace the IB philosophy, empowering our students with the knowledge, skills, and values necessary to thrive in an interconnected world. Our commitment to academic excellence and fostering global-mindedness ensures our students are prepared for success in higher education and beyond.

If you would like more information on the IBMYP, please visit:
https://ibo.org/programmes/middle-years-programme/what-is-the-myp/

You may also contact Tom Bronson, AYA MYP Coordinator at tbronson@ayatampa.com